WARNING, this new Nuclear Forge is highly reactive! Witness the revolution of bowling dominance as the fiery glow of the Nuclear Forge takes over the lanes. Creating a fusion of the proven Detonator core with new Propulsion HVP coverstock, the Nuclear Forge provides length through the front of the lane with electrifying backend motion. Brace yourself for the arrival of a ball so explosive, it redefines what's possible.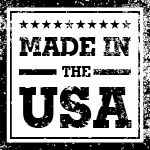 Motiv Bowling's pearl coverstocks are not just a game-changer; they're an absolute force! From Santtu Tahvanainen's mind-blowing World Series of Bowling triumph with the Supra Rally to EJ Tackett's thrilling TV 300 achieved with the ExJ VIP Sigma, Motiv has cemented its authority as the ultimate force in pearl resin mastery.

Following the success of the Propulsion coverstock on the PBA Tour, MOTIV R&D set out to create a Propulsion cover that could handle higher concentrations of oil. The new Propulsion HVP cover on the Nuclear Forge is that cover. This Propulsion High Volume Pearl cover has more traction in oil than Propulsion DRS, but with the same technology at its base. This dynamic pearl coverstock is the pinnacle of MOTIV's expertise!

The Detonator core pulses with energy inside the Nuclear Forge. This highly stable core fuses a fast-spinning, low RG design with high differential strength. This combination provides the incredible control from the low RG, and when the high differential comes into play, it delivers unmatched traction and brute force.
When to Use:
Speed dominant Bowlers: The Nuclear Forge is a pearl with a strong enough core for speed dominant bowlers to use when creating angle down lane is necessary. The combination of a high volume pearl cover and a low rg/high differential core means speed dominant bowlers can trust that their ball will still create shape when most pearls just can't.
Balanced Bowlers: For balanced bowlers the Nuclear Forge is the first symmetrical pearl out of the bag. When transition hits and these bowlers are forced to find some help through the front, the Nuclear Forge is a great solution. The strong pearl cover can still handle moderate to medium heavy volumes of oil while providing ample down lane motion.
Rev Dominant Bowlers: On higher friction surfaces rev dominant players are so often forced into pearl covers to start their block. The fast revving, big flaring Detonator core will help rev dominant bowlers have some control while still creating the angle through the front that their physical game demands of them.
| | |
| --- | --- |
| Line | Pride |
| Color | |
| Coverstock | Propulsion HVP Pearl Reactive |
| Core | Detonator™ Symmetrical |
| RG | 2.47 |
| Differential | 0.055 |
| Intermediate Diff | n/a |
| Factory finish | 5000 Grit LSS |
| Weights | 12 thru 16lbs |
| | |
3 Reviews
The new Nuclear Forge is the next rendition of a strong pearl in Motiv's line. The Propulsion HPV cover wrapped around the same Detonator core allows this piece to get through the front part of the lane very well, starts to dig in this middle part of the lane, and has a great amount of angle and continuation. This ball will be perfect for when solids are starting to be too much and we need something a little later!

Core: Detonator Type: Symmetrical Coverstock: Propulsion HVP Pearl Reactive Box Finish: 5000 Grit LSS Video: https://youtu.be/P0rMCglcTKs?si=sNjZOPo3lxdq_0wG Layout: 60 x 4 3/8 x 40 Strengths Nuclear Forge will provide you with more angularity than Pride Empire and Iron Forge. Nuclear Forge is earlier than Iron Forge and provides better traction than Ripcord Launch and Supra Rally in the midlane. Nuclear Forge provides ample backend cornering strong exiting the pattern, bowlers that like seeing a strong change of direction and a big back end motion will like what the Nuclear Forge offers. Weaknesses I wasn't too successful using Nuclear Forge on excessive burn, when the middle of lane gets too toasty for my liking Nuclear Forge was too big. However on such conditions Yellow Jacket is more ideal. K.C. White II Motiv Staff

HAND: RIGHT SPEED: 16 REV: 455 LAYOUT: 55 X 5 1/4 X 25 PIN TO PAP: 5 & 1 UP The Detonator core returns in the new Forge Nuclear with an improved Propulsion HVP Pearl cover. The combination of low RG and high Diff gives a look in more oil like non other. The Propulsion cover will handle more oil volumes than most pearl covers. The fast spinning core will benefit those looking for control. I dont throw many pearls on fresh oil especially on THS due to the over/under reaction you see many times, but the Nuclear has impressed me beyond belief. This pearl is something special. For speed dominant bowlers the Nuclear will impress when the need arises to create angles. For balanced bowlers this will be the first Sym Pearl out of your bag when transition occurs. For rev dominant the big core will create massive flare giving you the control you need. The shelf appeal of this ball is impressive to say the least. The colors are amazing.